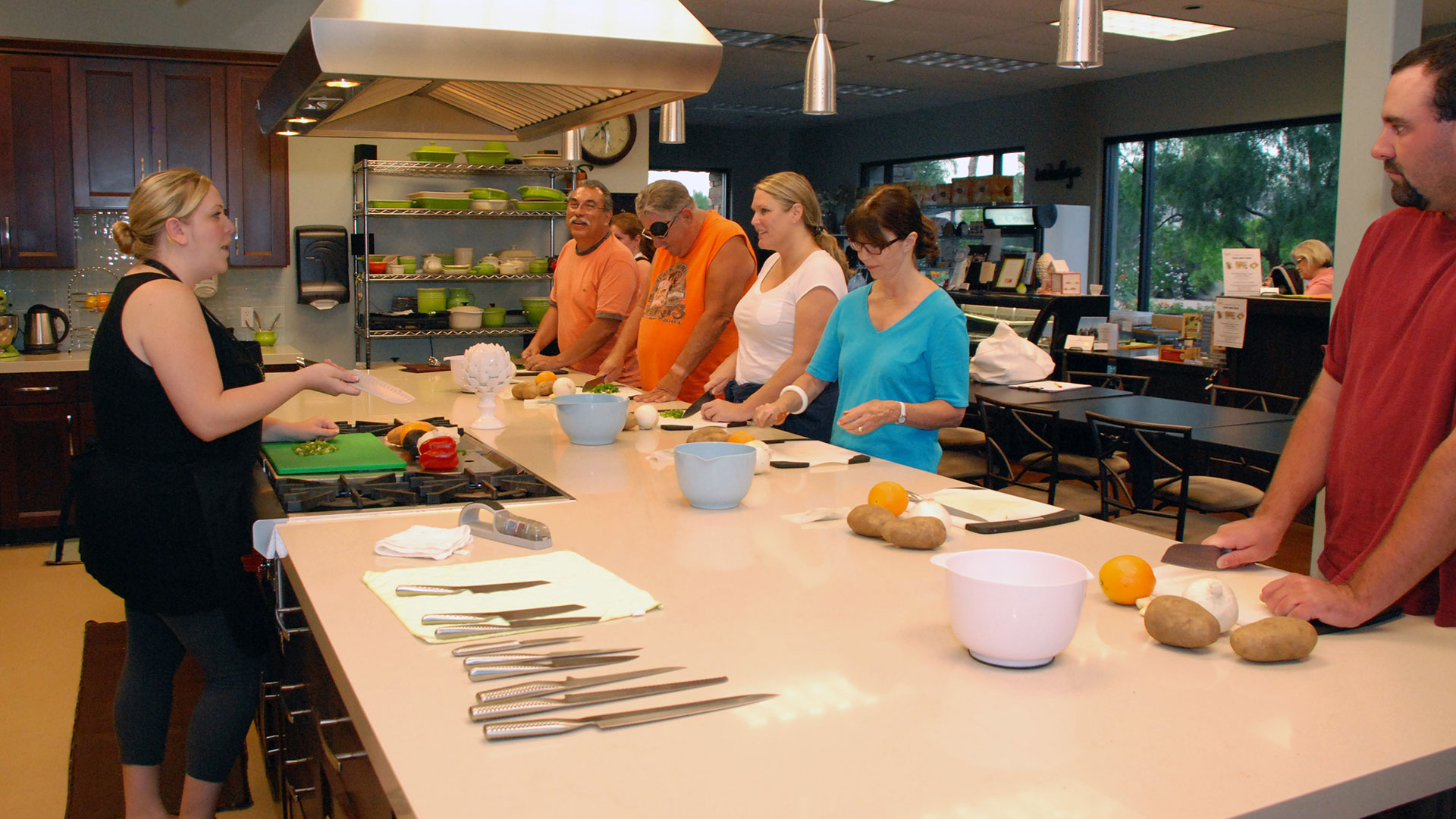 Themed vacations are growing in popularity, but if dude ranches, ski packages and safaris aren't your style, maybe you would enjoy a vacation for food lovers. Whether you take your cooking seriously or just like to eat, these vacations or tours may be just the ticket.
Guided Culinary Vacations
These culinary vacations are generally purchased as a package that can be semi-customized, have a guide and may take you to destinations you have only dreamed of visiting. They may be centered on giving you the experience of tasting the local cuisine and participating in the cooking experience yourself. Among these are popular Tuscany cooking vacations.
Experience Local Fare
A Tuscan vacation, of course, would take you to Italy. You may visit major cities such as Rome, small, picturesque towns such as Pienza, winemaking villages such as Montepulciano, or even tiny hillside villages such as Cortona. You might enjoy local pasta dishes including linguini with clam sauce, bucatini or carbonara along the way. Scenic and unforgettable places you only imagined you could visit may unfold right before you, drawing you in with their sights, smells and tastes.
A Culinary Vacation is More Than Just Cooking
Your vacation may include visiting unforgettable Italian cities and landmarks, perusing the many artists, vendors, shops and boutiques. You may taste the fare at a number of wineries, restaurants and outdoor cafes. You might also have the opportunity to visit a number of local artisans to learn how cheeses or loaves of bread and other staples of Tuscan cuisine are made.
Hone Your Cooking Skills
Of course, the main reason for these vacations is to get some hands-on experience in local kitchens (cucinas) where, you may learn to make your own hand-made pasta, ragu, risotto or gnocchi. You might learn the art of cooking rustic sauces or the techniques used in preparing fish and seafood Mediterranean style.
Whatever your interest in cooking, you are likely to walk away with life-long memories and an appreciation for the satisfying flavors of Italian cuisine.